We are sustainability and stationery enthusiasts.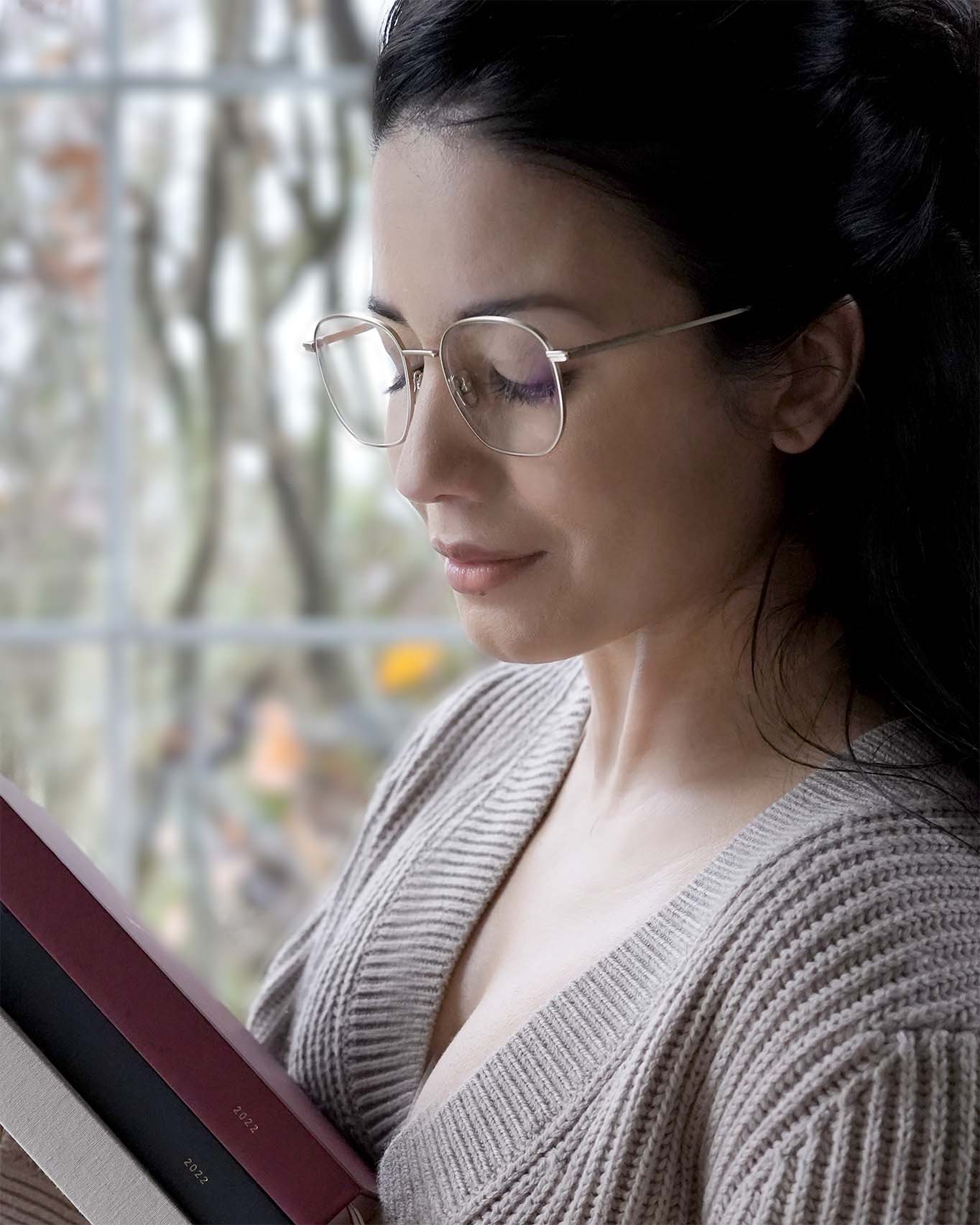 Our woman-owned company, founded by Tia Masic, is passionate about sustainable, Canadian-made production.
After launching a successful Kickstarter in October of 2020, our Signature Planner sold out in just two months. With an eye for local production, sustainability, and aesthetic, Hemlock & Oak has grown into a community of thousands of planner and stationery aficionados. Being a small team making our products locally, we have a high degree of control which we use to create an intentional experience for our customers.
---
What sets us apart?
• Clean and minimal layouts that are designed in-house• Products that are shaped through community feedback • Usage of post-consumer waste wherever possible
• A responsive and genuine customer service experience • Plastic-free packaging (all of which can be recycled, including the tape! we even recycle our shipping label liners instead of using traditional thermal labels that create unnecessary waste • A constant process of iteration and innovation!
Why Sustainable Stationery?
Planners, pens, stickers, and their packaging all utilize petroleum-based materials and plastics. Not only do these disposable items end up in the bin, but they are contributing to global microplastic issues that are ending up in our foodchain. From the liners that back stickers, to the pens that we write with, and even the cover materials on journals and planners.
Because we are focused on sustainable sourcing and production, we are creating products that are recyclable, plastic-free, and based on renewable materials. It's our goal in the next five years to be zero-waste and reliant on post-consumer waste and/or biodegradability for manufacturing materials.
When people create businesses, they are taught to iterate quickly and with as little money as possible. In order to appease investors and/or create better profit, searching for a supplier or manufacturer on websites has become an increasingly popular way to get your product online.
After speaking to manufacturers overseas, it became increasingly clear that businesses are not investigating their supply chains or factories. Dropshipping and importing from uninvestigated suppliers has become commonplace. Unfortunately, forced, abusive, and/or exploitive labour is extremely common, easy to hide, and difficult to pinpoint overseas.
By supporing family-owned manufacturers in Canada, we can form partnerships and ensure that production is done in an ethical and sustainable way.